ESPA Christmas Gift Collection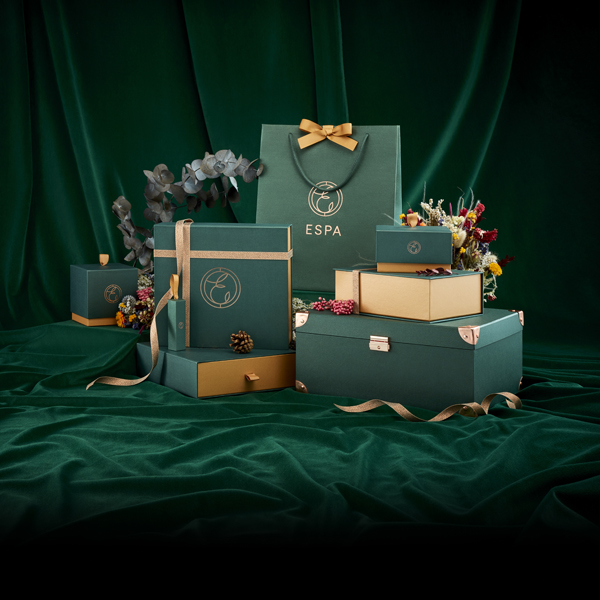 ESPA Festive Retreats Gift Christmas Collection
Christmas has arrived at the salon
Shop for your Christmas gifts in a relaxed and safe environment this season, away from the Shopping Mall crowds. The Espa gift collection always has something for everyone, with huge savings you may even be tempted to pick out a gift for yourself! Pop in any time and take a look. If we haven't got the gift you would like in stock we can always order it in for you.
At Christmas, all hearts return home to celebrate the festivities that we have missed. The Festive Retreat gift collection celebrates the realisation that home truly is a feeling, not a place. There truly is no place like home at Christmas.
Return To Your Roots Treatment
Throughout November and December you can book in for a limited edition winter massage; "Return To Your Roots".This treatment has been designed especially to restore your body and mind, allowing you to be filled with self-love and kindness. Let the stresses and strains of the cold winter months ahead dissolve away. This unique massage is not to be missed.
Book in for this treatment throughout November & December and let us take away the stresses and strains of  the cold winter months ahead.
55mnis £62
Posted on 07th October 2020