HD Brows Browsculpt is now available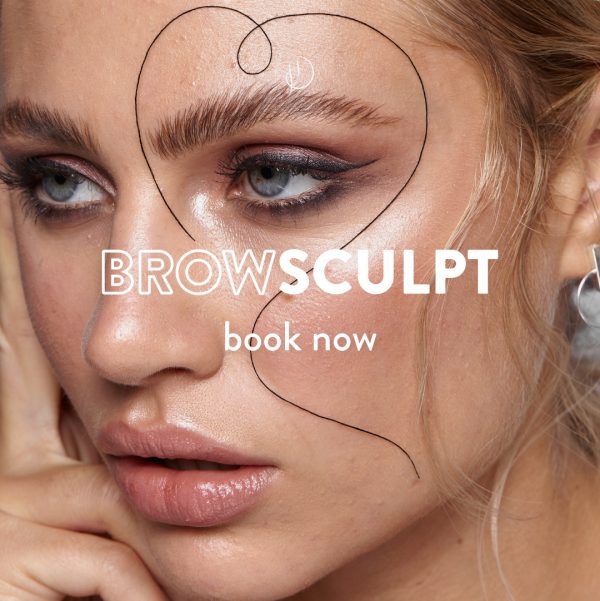 BrowSculpt tailors brow lamination techniques with a bespoke HD Brows twist. Whether you dream of achieving that full, fluffy eyebrow look, want to create symmetry in uneven brows or tame unruly hairs, our BrowSculpt brow lamination treatment is for you. This corrective treatment helps you to achieve your desired brow position for up to 6 weeks.
WHAT IS BROW LAMINATION?
Brow Lamination also known as eyebrow perming or brow sculpting will give you the biggest, bushiest, most cara-esque eyebrows yet. The results are instant, promising you a set of supermodel selfie-worthy brows.
Brow lamination is a new trend in the brow industry and is originally from Moscow, the worlds next fashion capital. It's the best procedure for taming those wild curly, coarse hairs that have a mind of their own. It works very similar to a lash lift, in that the hair is relaxed and placed into the ideal position. This allows us to place the hairs anywhere we like, so it's great for covering gaps and scars, as well as creating more symmetry and shape.
You don't have to go for the big fluffy Instagram brow, you can also choose to have them very subtle and as natural as you like.
After the procedure, your eyebrows will look thicker, fuller, straighter and combed up into the ideal shape. They should look like the ultimate groomed, brushed up eyebrows.
You wont just get a brow lamination during this procedure; you will also get a full HD Brow treatment which involves 'mapping of the brows', tint, wax and thread. After all, your brows frame 90% of your face, so its very important that they a shaped perfectly for your face and your overall look and style.
£49.50
Posted on 27th November 2019